Rock is a multi-sport athlete and member of Jazz I on trombone. His favorite tune has been "Dippermouth Blues," which is what you can see him pictured soloing on here.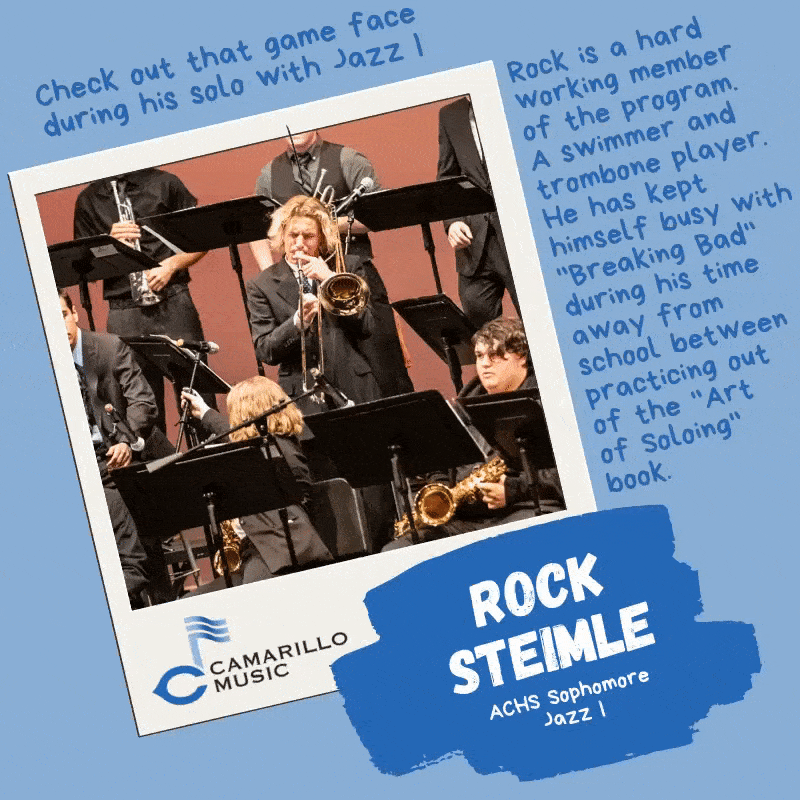 Instruments: Trombone
Which non-music classes are you excited about next year? Computer Science
Which course are you dreading? Pre-Calc Honors
Favorite teacher outside of the Music Department: Mr. Cline
What piece of music have you spent the most time practicing? "Bossa Antigua"
Favorite musical piece/tune from this school year? "Dippermouth Blues"
What part of the ACHS Music program has had the most impact on you and why? The art of soloing. I had a totally different perspective on it from the beginning of this year until now.
With all of this time in quarantine, I have been... skating, playing music, learning theory, surfing, etc.
What I've been watching in quarantine: "Breaking Bad" and "Better Call Saul"